The Ac Zone Private Limited, established in the year 1995, a Currimbhoys Family Initiative, trusted for over 100 years, was promoted by our Managing director Rtn. Rizwan Currimbhoy, a Mechanical Engineer, having completed his education at The Hindustan Institute of Engineering Technology, Chennai, in 1980, completed his training in the HVAC Industry in South East Asia and the Middle East for 10 years before returning to Chennai to start operations under the name and style of "Currimbhoys Cooling Systems" representing Carrier Aircon Ltd, as their authorized Sales and Service Dealer.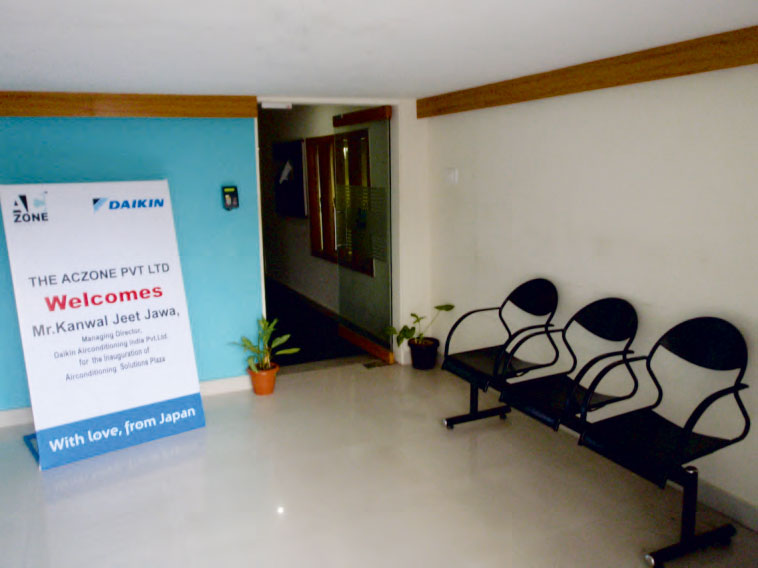 Assisted by Directors Mr. Umashankar and Mrs. Monika Currimbhoy, later moved to offer a wider range of brands and solution by becoming a Multi Product Dealer in the year 2000.
Initially starting of with a 300 sq.ft space, today, operate out of a 7000 sq.ft Office and Service Centre thanks to our valued Customers and the dedication of our Staff. Maintaining that "Honesty Is Still the Best Policy".
Successfully Installed / Commissioned and Maintained Refrigeration Equipment from Walk in Cold rooms to Ice Cubers of "Fosters UK", "Ice O Matic" and "Yogt" USA., have today added on "Huskys" Refrigeration Products, UK to the line up:
With a trained Manpower of over 100 technicians / Design / Engineers, offer our clientele a range of Solutions like Design, installation and After Sales Back up of all Air Conditioning, Refrigeration and Ventilation Products.
iCentre
(A Unit of The Ac Zone Pvt Ltd)
A dealer of mobiles and tablets, iCentre in Kilpauk has been providing an extraordinary service to the citizens ever since its establishment in 2011. Making available a wide range of mobiles and tablets of all renowned national and international brands such as OPPO, Apple, Gionee, Sony, Samsung, Vivo, XOLO, Google, Honor, HTC, Huawei, etc., this is surely a one-stop shop for the young and the old. Connecting people, this mobile store ensures to offer its products at the best prices and offers thus helping the buyers to buy their favourite gadget at cheap. High on quality, all its products carry the warranty of their respective brands making them reliable for purchase. Customers have an option to choose from vast range of products under its roof leaving an almost endless choice for them. The shop stands located in a very prominent location of the city, on the premises of No.78, New Avadi Road. Finding the showroom is easy owing to its favourable seat New Avadi Road. Undoubtedly it is one of the best Mobile Phone Dealers in Kilpauk, Chennai.
Services Offered at iCentre
iCentre in Chennai boasts of a modern showroom that showcases all its product range. A knowledgeable sales team is available all throughout to help and assist customers to select a handset most appropriate to their needs. Catering to all kinds of budget, the shop is visited by a large number of customers everyday. The store is not only well-stocked on mobile phones and tablets but has an equally good collection of accessories such as head phones, Bluetooth headsets, wireless speakers, mobile phone covers, batteries, etc. In order to ensure that more number of clients can purchase products from this store, it has gone live thus enabling the citizens to buy the gadgets from the comfort of their homes. To reach out to the store, customers can call up at +(91)-44-26600262 between 10:30 – 20:30 Monday through Saturday.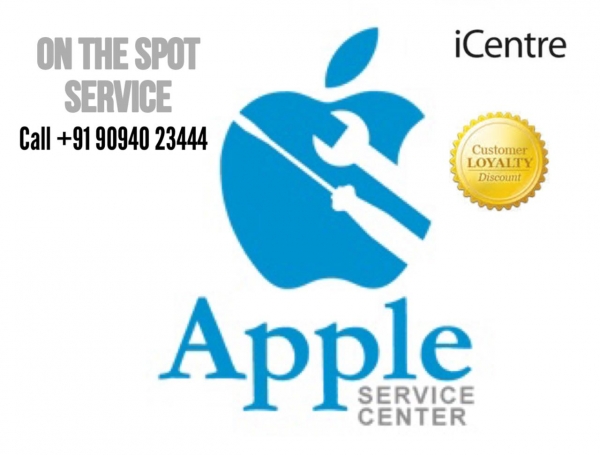 Carrier Most Promising Dealer Award 1998

Daikin Power of Excellence Award 2002-03

Daikin MD Club Gold Member 2003-04

Daikin Power of Excellence Award 2003-04

Daikin MD Club Silver Member 2004-05

Daikin MD Club Silver Member 2006-07

Mitsubishi Electric – Best After Sales & Service Award for 2008-09

Mitsubishi Electric – No.1 Dealer for 2008-09

Mitsubishi Electric – City Multi VRF Product 2008-09

Daikin Highest Quality & Project Management Award for VRV Systems 2016-17

Indian Society of Heating, Refrigeration & Air Conditioning Engineers

All India Mobile Retailers Association

Rotary Club of Chennai Kilpauk.

The Refrigeration & Air-Conditioning Trades Association Ltd

Tamilnadu Air Conditioning Dealers Association
Mobile Accessories Distributors Association

Chennai Mobile Retailers Association